Manufacture...
Hikari start the manufacturing process for each of its premium aquatic diets by selecting only the highest quality raw materials.
The selection of the highest quality ingredients is paramount, with all raw materials undergoing a quality and palatability verification processes to ensure the quality and integrity of the finished product is never compromised.
Hikari fish foods are produced across four different production facilities. The Kasai facility is where many of the pelleted products are produced; the Kyushu facility is the biggest and where pond sticks are made; Saki-Hikari foods are made at the Kanto facility and Fukusaki is the newest operation where a range of products are made.
All factories operate stringent quality control procedures and standards checked and analysed at each stage of the production process.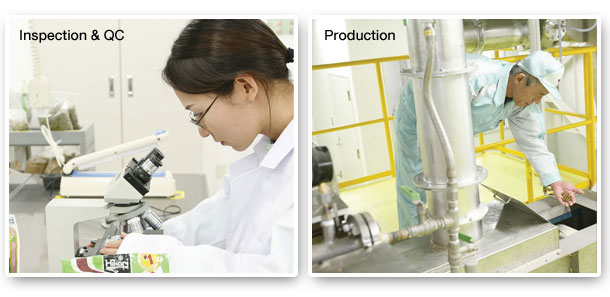 Shop Now
Buy Hikari online.
Herptile
Scientifically balanced diets for insect & fruit eating reptiles

Coldwater
Scientifically developed diets for beautiful goldfish

Tropical
Species specific diets for all types of tropical fish

Cichlid
Diets to bring out Cichlids natural brilliant colouring'

Marine
For marine fish that look like they've just come off the reef

Pond
High quality daily diets for all types of pond fish

Koi
The world's first scientifically developed probiotic Koi diets