Championship Koi...
Saki-Hikari is the diet used by all Japan Grand Champion Winners in back to back shows since 2003
Saki-Hikari foods have been specially developed for Nishikigoi professionals and Koi enthusiasts. Saki-Hikari is a unique range of foods which have been developed to meet the specific nutritional requirements of Koi, maintaining excellent health, condition, beautiful colouring and form.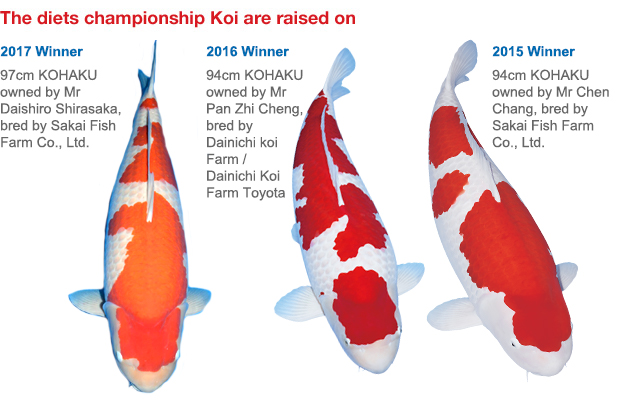 Herptile
Scientifically balanced diets for insect & fruit eating reptiles

Coldwater.
Scientifically developed diets for beautiful goldfish

Tropical
Species specific diets for all types of tropical fish

Cichlid
Diets to bring out Cichlids natural brilliant colouring'

Marine
For marine fish that look like they've just come off the reef

Pond
High quality daily diets for all types of pond fish

Koi
The world's first scientifically developed probiotic Koi diets