Food Types...
Hikari's advanced and unique production systems are capable of producing a wide range of food types.
Each type of Hikari fish food offer unique characteristics which mean they will be readily accepted by the specific fish they have been developed for. This attention to detail means you can be confident that your food will be quickly devoured, by even the most finicky eaters.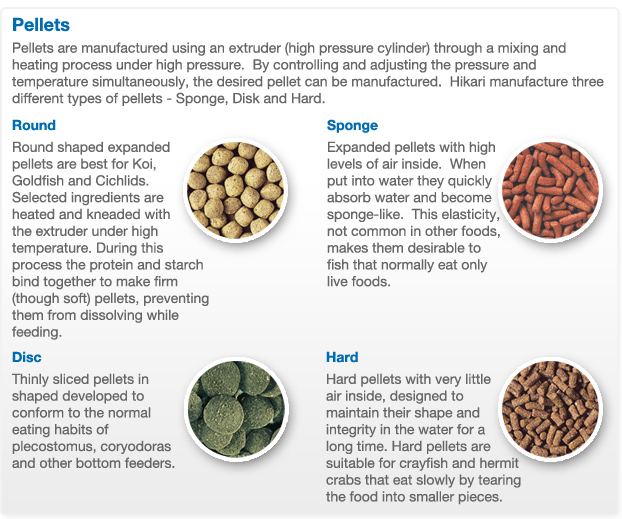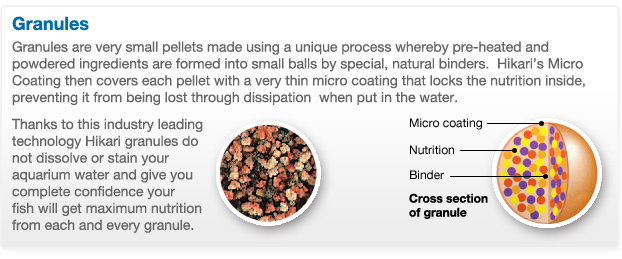 Herptile
Scientifically balanced diets for insect & fruit eating reptiles

Coldwater.
Scientifically developed diets for beautiful goldfish

Tropical
Species specific diets for all types of tropical fish

Cichlid
Diets to bring out Cichlids natural brilliant colouring'

Marine
For marine fish that look like they've just come off the reef

Pond
High quality daily diets for all types of pond fish

Koi
The world's first scientifically developed probiotic Koi diets